Past Reunions
Send Facebook page/group, class reunion info, photos, etc. to info@llhs.org
Alums, send Lakeside your personal/family/work announcements and updates online! You can even upload a photo with your update.
Class of 1982 35th Reunion
Class of 1982 held its 35th reunion July 15, 2017 at Aztalan Inn in Lake Mills, with 32 classmates joining the fun.
2017 Reunions
Class of 1967: 50 years ...July 15 at Kavanaugh's Esquire Club, Madison (Jim Stueber
jamesstueber@hotmail.com
or 651-457-2195)
Class of 1972: 45 years...July 15 at Hi-Way Harry's in Johnson Creek (John Luedtke at
johnluedtke@hubns.net
for more info)
Class of 1977: 40 years...July 29 at The Soulful Toad in Fort Atkinson
Class of 1982: 35 years... July 15 at the Aztalan Inn (Contact Jodie Allard at
jrallard6@gmail.com
for more info)
Class of 1981: belated 35 years...Friday, June 2, at the Hayloft in Watertown. (Tammie Jaeger
tjjaeger@charter.net)
Class of 1997: 20 years...August 12 at the Madison Mallards' game, hosted at the Duck Pond Blind in Warner Park (Heath Clevenstine
heathclevenstine@yahoo.com)
Class of 2007: 10 years...July 14 at the Hayloft (see Facebook event "Class of 2007 10 Year Reunion!")
Contact Linda Ebert,
bluemoon_357@hotmail.com
Class of 1965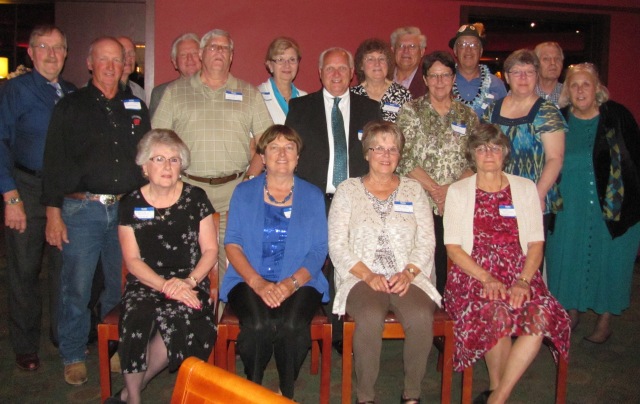 held its 50th reunion at Hi-Way Harry's in Johnson Creek on September 12, 2015
Back (L–R): Gene Burrow, Larry Raether, Reginald
Chamberlain, Carol (Yerges) Barnett, Cheri (Zechzer) Hemiller, Tom Bobrofsky, Phil Becker, Jerry Poweleit.
Middle: Ed Messmer, Charles Staab, Larry Beckard, Shirley (Becker) Schloesser, Carol (Schumacher) Kionka, Mary Rindfleisch
Seated: Bonnie (Vogel) Beckard, Carol (Froeming) Hackmann, Margaret (Stueber) Wille, Rhoda (Hanson) Gross


Class of 1971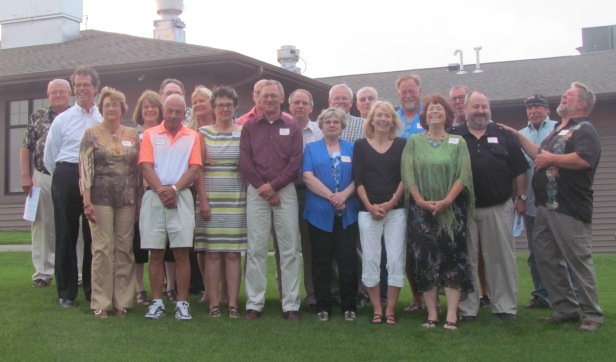 held a 44th class reunion on July 11, 2015 at Jefferson Golf Club/ Neighbors Grill.
Back Row: Tom Timmel, Ron Schultz, John Kopas,
John Roth, Ron Nora.
Middle: Tim Welch, Gail (Klug) Koehler, Kathy (Betschler) Wiegand, Roger Brunk, Greg Anderson, Jeff Buchta, Dave Mack, Art Piper, Gary Schuhmacher
Front Row: Mary Jo (Clemens) Meylor, Mike Strassburg, Renee (Lidtke) Welch, Jim Klug, Linda (Poetter) Staab, Donna (Dahnert) Sanchez, Sara (Knief) Piper.
Class of 1995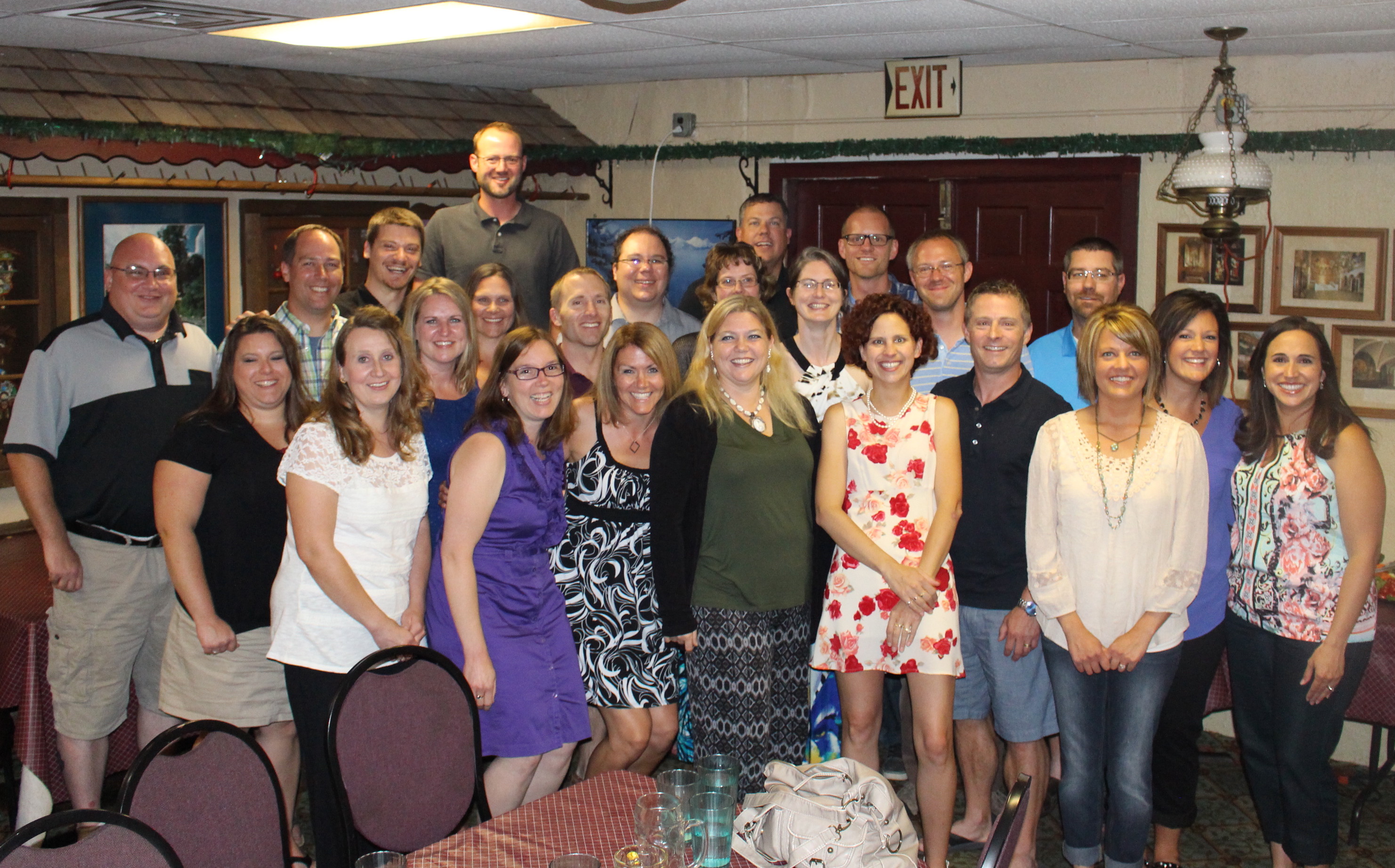 celebrated its 20 year reunion in August at the Essen Haus in Madison.
Front (L-R): Kristine (Burrow) Reich, Michelle (Zastrow) Wegner, Kim (Timmel) Peck, Julie (Suits) Linke, Kari (Cody) Deglow, Jason Ries, Kris (Raether) Anton, Laurie (Cole) Guenterberg, Tona (Wallsch) Bartels.
Row 2: Lisa Fredrick, Kris (Swartz) Borkowski, Neil Mumm, Kathy (Hulstein) Wiechmann, Lana (Bradley) Knoener, John Stroh, Dan Becraft.
Back: Doug Steinke, Todd Brokl, Ted Zanto, Kari (Cornell) Potkay, Matt Hirsch, Chris Baker,
Mike Stern, Brian Peck
Class of 2005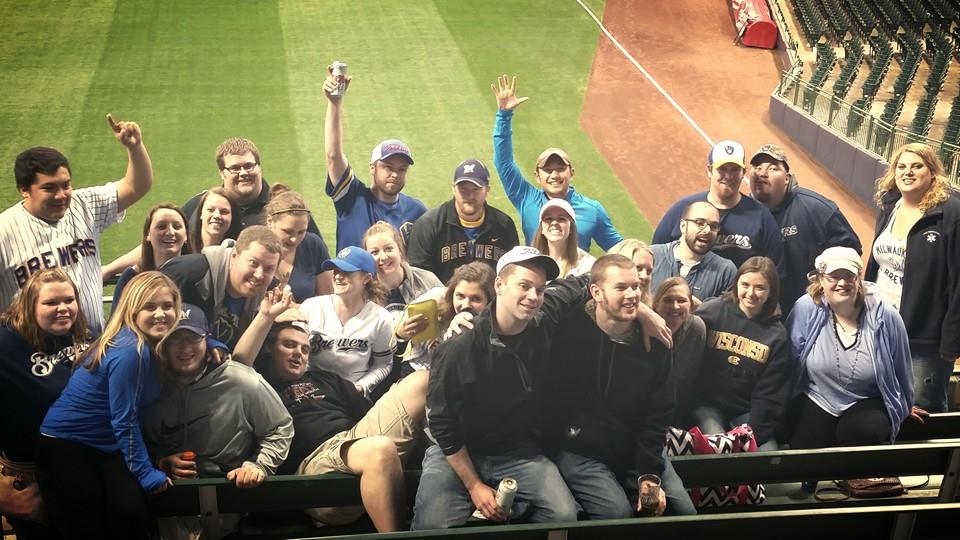 celebrated its 10 year reunion at a Brewers game! Thanks to Katie Schultz and Kim Nagel for organizing it!
Class of 1964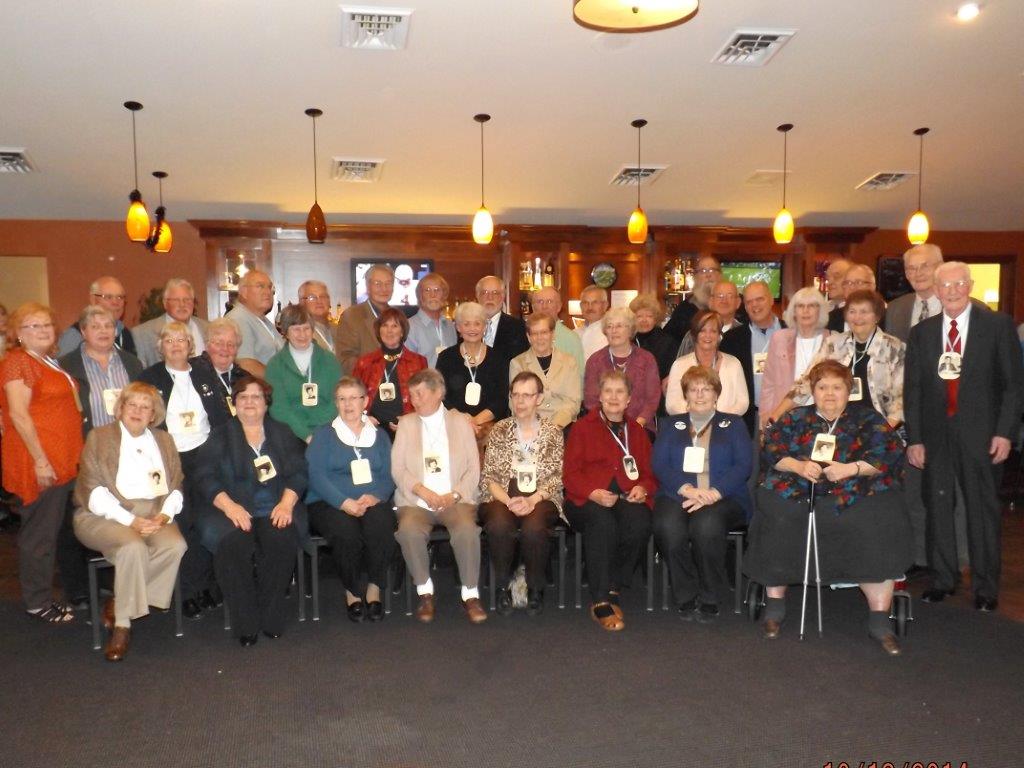 held its 50th on October 18 at Lake Mills Golf Club with 34 class members & three "original" teachers.
Class of 1984 30th Reunion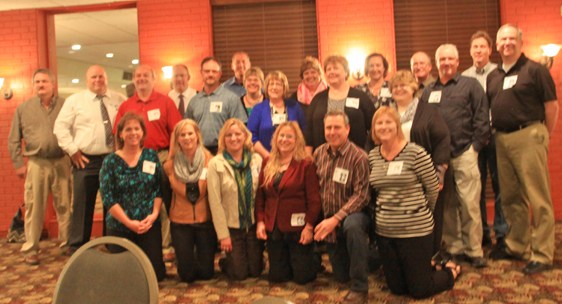 Report from Dena Miller: Our 30- year reunion was held in conjunction with LLHS's Homecoming football game and alumni tailgate party last October. Between the two evenings, there were more than 30 classmates present, most making it to the party held at Olympia Resort on Saturday evening, featuring a buffet dinner and prizes awarded for various categories (most gray hair, traveled the farthest, 1st grandchild, etc.). Good times!
Class of 2004 10th Reunion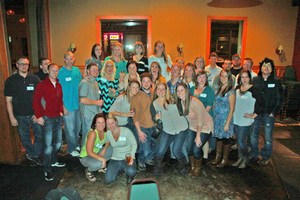 Carp's Landing in Lake Mills on October 4, 2014
Looks like a good time!