The Lakeside Lutheran drama department nurtures and develops the God-given gifts of students both in front and behind the curtain. Dozens of students can be involved in this co-curricular, whether as actors, costumers, set builders, artists, videographers or audio technicians.
The department currently offers a play or musical each spring. Auditions begin early in second semester and performances run the last weekend in April.

The Nifty Fifties, a Musical Comedy
Advance Tickets available online or by calling 1-800-838-3006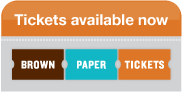 Call or e-mail the office with questions 920-648-2321 • office@llhs.org

Friday & Saturday, April 27 & 28, 2018 • 7 pm nightly • $8.00 (reserved floor seating) • $5.00 (walk-up non-reserved bleacher seating)
Spring 2018 Musical Comedy
A musical comedy that will have you cheering! Gracie Stanley has gotten herself in hot water by promising to deliver her distant cousin, rock star Ziggy Springer, for the high school Hippity Hop at Louise's Luncheonette. Ziggy's manager doesn't want his client performing anywhere without pay, so Gracie and her friends have to produce a double — and fast! They use a singing soda jerk and plan to have him perform in the dark! It won't be easy for Gracie to get away with this one with her rival, snooty Muffin Mansfield, waiting for her to flop. Meanwhile, Louise has her own problems. The building's owner forbids the dance and plans to turn the eatery into a dry cleaner. With all of this happening, Gracie's brother is living in terror because he's smashed up a Harley belonging to Sinbad Gallucci, a bad dude. Included in the sensational Francoeur fifties score: 'Bop-A-Lu-Bop Dance Party,' 'Teen Queen,' 'It's Tough To Be a Teenager In Love' & the hilarious 'It Was The Blob.'
(plot synopsis from Pioneer Drama Service)
Donald Spinney – Isaiah Coleman
Louise – Samantha Anderson
Virginia – Sophie Griffin
Edna – Emily Raymond
Ann – Anna Bilitz
Jane – Molly Lindloff
Muffin – Abbie Digiovonni
Jughead – Aaron Natvig
Gracie – Maria Werre
Rose Marie Famiano – Emma Guld
Evelyn – Olivia Fregien
Bob – Andrew Burk
George – Al Wood
Sinbad – Lucas Schneider
Riff – Ben Huebner
Misty – Ella Butzine
Lennie – Justin Learned
Ziggy – Charlie Pingel
Beverly – Aly Steffan
Officer Moore – Bronte Perkins
Mrs. Nicholson – Maddie Klug
Chorus – Gabby Grunewald, Kira Tweit, Kendra Kasper and Hannah Koenig
2017 Play
Is There a Doctor in the House?
2016 Musical
Princess Whatsername
2015 Production
Murder's in the Heir
2014 Production
The Clumsy Custard Horror Show (& Ice Cream Clone Review)
2013 Production
Hound of the Baskervilles
2012 Production
MY FAIR LADY
2011: Ice House Madrigals
2010: Annie Get your Gun
A big thank you to Mr. Marcus Buch, LLHS drama coach and director from 2010-13.